All Black Everything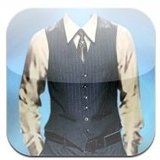 By Tessa for Cool Guy

Follow me on Pinterest http://pinterest.com/TessaJStyle


We all love the colour noir, but there is a way to pull it off without fading out the look. Try using different types of textures to elevate your look. A leather jacket with a wool rollneck sweater paired with slim leg trousers, accented with grey/chrome accessories will give you a clean, sleek, sophisticated look.