Garde-Robe: Nearly Nude & Leather Lover #14: IMoshion Gayle Shoulder Bag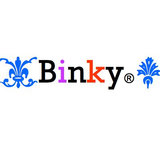 Congratulations SheillaD on winning the Your Best Friend challenge and Pnklmnade on winning the Marc Jacobs challenge! You girls are both so talented and I always love visiting your stylebooks. I'm really happy for your wins, you both deserve it! Apologies for combining challenges again, but as I could never make it to Shopstyle on Sundays lately, I am somehow always behind come Monday. Don't ask me how. This site is just incredibly busy I guess. :)

I think the reason behind this combo is a no-brainer, since this week's Garde-Robe theme is "Nearly Nude" and that fab IMoshion bag is also nearly nude, I thought it was a sign that I should combine. :) And luckily I have the perfect dress for this combo challenge too, one I stole a while ago from ClosetNerd. Thanks ClosetNerd for being so awesome!

Hope you like what I've come up with and thanks SheillaD and Pnklmnade for another great challenges!