I Heart It Too #28: Holiday Beauty & Lace Lovers #27: Zhor & Nema Mink Fur and Lace Jacket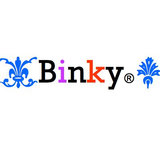 Congratulations Angelkisss on winning the Valentino challenge! It's always great to see the newer additions to our site win a challenge. I hope this will be the first of many. Apologies for combining this week's challenge with I Heart It Too but I'm not feeling so hot tonight, I caught my mom's flu - so I figure I better do a little combo to save time. :)

This combo came accidentally, I was creating a look for the jacket when I realized that it would work for this week's I Heart It Too inspiration photo too. So I guess I just had to combine. It's meant to be.

Hope you like what I've come up with and thanks Tis4tweety and Angelkisss for another great challenges!