We All Need Fashion #44: Extreme Color Blocking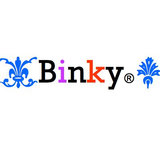 Congratulations Natural Born Styler on winning the Midi Skirt challenge! You are so freakin' talented, I don't know how you do it, girl, but whenever I come to your stylebook I'm just amazed and in awe. I can only dream to be as talented as you. :) Enjoy this win, you truly deserve it!

This week's challenge is something I really love to do these days. I've been color blocking like crazy in my real life, it's so great to be able to mix a few different colors in one outfit and still look great and not like a clown. ;) So this challenge is just too much fun to do, especially since I have the perfect dress for it. And how cool is that coat? I stole it from Alyssa23 and I'm just stoked to finally be able to use it in a look.

Hope you like what I've come up with and thanks Natural Born Styler for another great challenge!