Pop Culture Challenge #171: A Very She & Him Christmas & The IT Item #143: Granton Spruce Pre-Lit Christmas Tree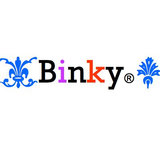 Congratulations Malu82 on winning the Malene Birger challenge! You are truly on a roll here, happy for your wins, girl. Apologies for combining these two challenges together but I'm already behind from being absent for a day, and these two challenges are in the Christmas theme after all. :)

This music week on Pop Culture Challenge, we are singing some classic holiday songs with the pop duo She & Him. You may know one half of this duo, actress Zooey Deschanel. This holiday season, her band She & Him has released "A Very She & Him" Christmas, featuring covers of holiday classics such as Blue Christmas and The Christmas Song.

Hope you like what I've come up with and thanks Malu82 for another great challenge. Enjoy this week's Pop Culture Challenge, everyone, have fun!