I Heart It Too #29: I'm Coming Out & The Little Black Dress #64: Gareth Pugh Geometric Panelled Dress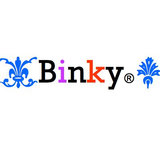 Thank you so much Bianca Ariel for picking me as winner of the Kelly Ewing challenge, it's an honor to set the first LBD challenge of 2012. :) I hope no one minds that I decided to combine again, but man I am still behind. I don't know how that happens.

This week's I Heart It Too photo is just so hot! I knew I had to create something hot inspired by it too and I thought that Gareth Pugh dress that I stole from Natural Born Styler a while ago was so freakin' fabulous. So that's kinda why I decided to combine. :)

Hope you like what I've come up with and thanks Tis4tweety for another great challenge. Enjoy this week's The Little Black Dress challenge, everyone!