Cartoon Your Fashion #26: Pink Panther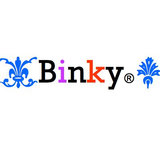 Congratulations Alyssa23 on winning the Batman challenge, and thanks for inviting me to participate in this challenge. I have yet to participate in this group, mostly because I already can't keep up with most groups I subscribed to. :) But I thought I'd give it a try since I think this is already the third time someone invites me to participate. I have to at least give it a try, right?

I like Pink Panther, I don't really watch the cartoon but man the theme song is so so catchy. If I start humming it, it'll be stuck in my head all day... so I better not try. Too late. It's stuck now. Damn it. :D Anyway, I thought all out pink for this challenge. Luckily I have a lot of pink items in my favorites!

Hope you like what I've come up with and thanks Alyssa23 for another great challenge!