Color Combo #17: Pewter and Taupe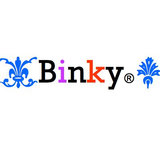 Congratulations Fassionista on winning the Black and Ballet Pink challenge! You always create perfection, I'm not surprise to see that Magic Pudding has chosen you as winner. Happy for your win, here's to many more!

This week's color combo is so much fun, mostly because I have a lot of pewter and taupe items in my favorites. What can I say, I love neutral, muted colors. :) This is a great chance to clean out my closet, and I finally get a chance to use those boots that I've had for ages!

Hope you like what I've come up with and thanks Fassionista for another great challenge!