CASAH #123: Christian Louboutin Highness 160 - Limited Edition Pumps & Word Inspired #20: Timeless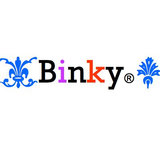 Congratulations Magic Pudding on winning the Jimmy Choo challenge and thank you so much Izzybella for choosing my look as winner of "Coy". I'm excited you liked my look! Apologies for combining these two challenges together, but I'm just making sure that I'm not too far behind. :)

I decided to combine because the word I chose for this week's challenge is "timeless" and there's nothing more timeless than a pair of Christian Louboutin pumps I think. I decided to create a "timeless" look for the pumps, jeans, t-shirt, Chanel bag and cool jacket.

Hope you like what I've come up with and thanks Magic Pudding for another great challenge. Enjoy this week's Word Inspired challenge, everyone!