I Confess I Love A Dress #66: Temperley London Mini Corelli Silk Dress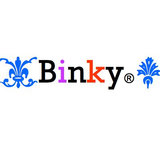 Congratulations Magda_ooo on winning the Bottega Veneta challenge! Your looks are always so amazing, it is no surprise that you've won... I love visiting your stylebook because it's so inspiring and I always steal from you. Happy for your win! :)

The dress you chose for this week's challenge is so pretty, I love it. I wish I had it in my real life closet, I would love to wear that dress in real life too. Not that I have any cool event to wear it too... But that's not important right now. :) What's important is that it's always easy to style such a fabulous dress, and here's what I've come up with. I love that I finally got to use those shoes, they've been in my favorites for way too long.

Hope you like what I've come up with and thanks Magda_ooo for another great challenge!