Ballerina Lovers #29: Bottega Veneta Intrecciato Dream Calf Flats & The Women #86: Carey Mulligan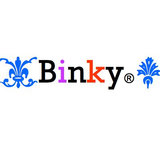 Congratulations LilyVega on winning the Christian Louboutin challenge, and thank you so much Alma Rose for picking my look as winner of the Rooney Mara challenge. I'm so honored that you liked my look and I'm excited for this week's challenge! Apologies for yet another combo, but it seems I can't escape them these days... they're so necessary. :)

My decision to combine these two challenges together is mainly caused by the fact that I think Carey Mulligan would totally wear those Bottega Veneta flats, they're just so totally her style. I adore this British actress ever since she first broke into the scene with An Education, a role that earned her an Oscar nomination. After seeing Never Let Me Go and Drive, I now can't wait to see her and Michael Fassbender in the critically-acclaimed Shame. She gave a gritty, raw and naked (quite literally) performance and I am certain she'll be an Oscar winner soon enough.

This is my look for Carey Mulligan using the Bottega Veneta flats. Hope you like what I've come up with and thanks LilyVega for another great challenge! Enjoy this week's The Women, everyone!