Italian Style #56: Marni Printed T-Shirt & Make It Work #148: Balmain Metallic Leather Skinny Pants & Pop Culture Challenge #176: Gwen Stefani & Gavin Rossdale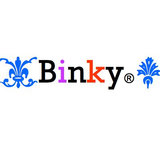 Congratulations BeautifulNoise on winning the Fornasetti challenge, and thank you so so much LilyVega for picking me as winner of the Balenciaga challenge, I'm truly excited for the win. Once again apologies for turning this into a triple combo but I'm still not caught up yet. What is wrong with me? :)

I decided to combine these three challenges together because I think only Gwen Stefani can make those shiny Balmain pants work for a low-key Sunday brunch, she is after all, Gwen Stefani, she can make anything fabulous! And that Marni t-shirt from the Italian Style challenge is just so perfect here, how can I resist a triple combo? This whole month we are celebrating LOVE in Pop Culture Challenge so get ready for some romance, starting with this week's celeb couple: Gwen and Gavin. Sure, they were hit with divorce rumors recently, but they still seem to be going strong, which is very rare in Hollywood. This look is for Gwen to wear to Sunday brunch with her beautiful family.

Hope you like what I've come up with and thanks BeautifulNoise for another great challenge. Enjoy this week's Make It Work and Pop Culture Challenge, everyone!