My Style Icon #9: Louise Brooks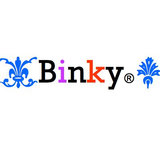 Congratulations Imperfectangel on winning the Brigitte Bardot challenge! Wow, you are truly on a roll here, winning challenges left and right. :) Your looks are always so impeccable, I'm not surprised of your win. You deserve it, and hope there'll be many, many more in the future.

This week's challenge is so much fun. I love the roaring twenties, and Louise Brooks was such a great style icon. Every time I see a picture of her, I always remember our own Ajentorange, the vintage queen of SS. She loves Louise Brooks and has created a lot of looks inspired by this style icon. So for this challenge I asked myself 'WWAOC' (What Would Ajentorange Create) and I came up with this. I'm also dedicating it to her, she hasn't been active lately but I hope she'll return soon because I'm sure I'm not the only one who misses her.

Hope you like what I've come up with and thanks Imperfectangel for another great challenge!