Color Combo #19: Pinks and Reds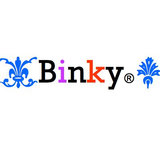 Congratulations Alyssa23 on winning the White, Gold and Neon Pink challenge! You are a master of color combo, I am so not surprised that you've won. You deserve it, girl, nobody does it better than you! :)

This week's color combo is so much fun, and incidentally, also the color scheme of my bedroom (I'm 32 years old and shameless ;D). We are seeing a lot of reds and pinks lately because Valentine's Day is just right around the corner, and I quite like both colors and would totally combine them in real life too. Luckily I have a lot of reds and pinks in my favorites, and I finally get to use this dress that I've had for ages but never got the chance to use. I love it when that happens.

Hope you like what I've come up with and thanks Alyssa23 for another great challenge! I'm signing off for the weekend must wake up early tomorrow. I'll be back on Monday as usual. Have a great weekend, everyone!