The Front Row #89: Giambattista Valli Spring 2012 Couture & The Women #88: Kate Middleton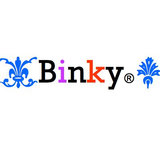 Congratulations Natural Born Styler on winning the Herve Leger challenge and Magda_ooo on winning the Rachel McAdams challenge! You two are so amazingly talented and I'm really happy that you've won. Apologies for combining these two challenges together but I'm still behind so desperate times still call for desperate measures. :)

The reasoning behind this combo is that I think this Spring 2012 Giambattista Valli collection would be perfect for someone like Kate Middleton. It's sophisticated, sexy and oh so chic, which I something I think she would really love. So I thought for this combo challenge I'd create a look for Kate Middleton to wear to sit front row at the Giambattista Valli show. Of course I don't forget the pearls.

Hope you like what I've come up with and thanks Natural Born Styler and Magda_ooo for another great challenges!