Modern Makeover #89: Dorothy (Wizard of Oz) & The Style File #10: Florals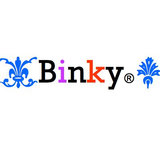 Congratulations MelinaR on winning the Snow White challenge and HarperLeo on winning the Scarves challenge! You girls are both so immensely talented and I really am in awe of both of you. You deserve the wins, so happy for you both. Apologies for yet another comb but I am definitely still behind and there are still so many challenges to catch up on. What. Is. Going. ON? ;)

I decided to combine these two challenges together because I decided to give Dorothy not only a modern makeover but something more sophisticated and grown up, and I happen to have the perfect dress for her - and since it's floral, I figured hey another combo! ;) But seriously though, I do think Dorothy needs to give that gingham dress a rest and settle in something more... mature, plus this floral trend is tricky for me. I do not like floral and I'm still on the fence about prints in general, so a combo definitely helps!

Hope you like what I've come up with and thanks for another great challenges, MelinaR and HarperLeo!