Garde-Robe: Lazy Afternoon At Home & The Men #66: Benedict Cumberbatch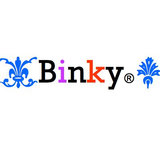 Congratulations Magda_ooo on winning the Peplum challenge, your look was truly magnificent and I had a feeling you'd win, and you really did. I love it when my predictions are right. And also thanks so much Imperfectangel for picking my look as winner of the Charlie Chaplin challenge, I really didn't expect it! Apologies for another combo, but hey, you kinda expect it by now, don't you? ;)

The reason behind this combo is that if I were to go on a fantasy date with this week's hottie: Benedict Cumberbatch, I'd want that date to be a lazy afternoon at home, just curling up with him on the couch watching his show Sherlock. He may not be "classically handsome" but I think he's just so divine! Maybe it's the whole "I'm too smart for my own good" vibe that he gives off in the hit UK series Sherlock, or maybe it's the accent, or that he's such an amazing actor, I don't know, I'm just totally crazy for him right now. Plus, he has the most glorious name!

Hope you like what I've come up with and thanks Magda_ooo for another great challenge. Enjoy this week's The Men challenge, everyone!