CASAH #126: Darcy Platform Pump by Loeffler Randall & Fragrance Inspiration #110: Poudre de Fleurs by Royal Crown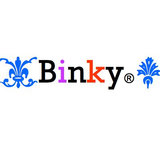 Congratulations Erindream on winning the Miu Miu challenge! Your look was absolutely amazing and I'm so not surprised that BeautfifulNoise has picked you as winner. I'm surprised you don't win more often, we need to do something about that! ;) Apologies for combining this week's CASAH with Fragrance Inspiration, but as I was away this weekend, I am as always behind on the challenges. Oh who am I kidding? I'm never going to catch up, not in this century anyway. :)

I decided to combine these two challenges together because I thought they could actually work together for some absurd reason. It started with the dress, really. I wanted to use that amazing Oscar de la Renta dress with those Loeffler Randall and discovered that the fragrance bottle could totally work with the look. And so of course I took the opportunity to combine, you all know me so well after all.

Hope you like what I've come up with and thanks Erindream and Tanya80 for another great challenges!