CS #6: All Things Berry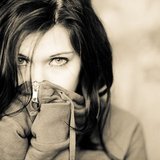 Oh wow, thank you so much Binky! I was absolutely floored that you chose my look, I wasn't having the best day and you really lifted my spirits, thank you!!

I'm a huge chivette for a website called TheBerry and that's what gave me the idea for the next challenge! This week, I'd love to see your berry inspired looks! Strawberries, blackberries, blueberries, whatever tickles your fancy! Have fun cleaning out the closets!