Color Combo #22: Turquoise and Royal Blue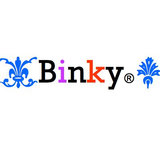 Congratulations Thelime on winning the Mushroom and Thistle challenge! It was not an easy challenge so I'm certain your look was phenomenal since Pnklmnade chose you as winner. I'm happy for your win, may there be many more in the near future!

This week's color combo is definitely interesting and also, not too easy to do! Luckily I've been on a turquoise and blue kick lately so I have the items in my favorites. :) This color combo really reminds me of the ocean, so my look is a bit reminiscent of the sea a little. I stole that dress from Lucyy about a week or so ago, so I really must give her a shout out, thanks Lucyy, without that dress this look would not have happened.

Hope you like what I've come up with and thanks for another great challenge, Thelime!