Word Inspired #23: Russian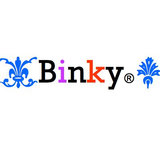 Congratulations Iiris on winning the Romance challenge! Your look truly epitomizes romance, it's sweet, delicate and lovely - such a perfect look for the challenge. I'm glad to see Shea shea la roo has chosen you as winner, I hope to see you win more in the future.

This week's challenge is definitely interesting and open to interpretation. There are so many ways to interpret "Russian" but at the end I decided to go with my instinct, when I hear "Russian", I always think of those gorgeous, leggy, fabulous Russian models like Natalia Vodianova or my inspiration for this challenge, Valentina Zelyaeva. I mean seriously, there are so many gorgeous Russian models, I'm now convinced every Russian woman is drop dead gorgeous. And I bet I'm not wrong, right my Russian SS sisters? :) So for my look I decided to create something someone like Valentina Zelyaeva would wear in a photoshoot. I stole that dress from Miss Bea Heyvin a few days ago and couldn't resist to use it now. It's so incredible, isn't it?

Hope you like what I've come up with and thanks for another great challenge, Iiris!