Handbag Mania #59: Dolce & Gabbana Small Miss Sicily & Pop Culture Challenge #180: Meryl Streep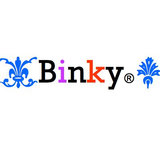 Thank you so much Enroute for picking me as winner of the Lancel challenge! I really wasn't expecting the win so it was such a nice surprise. :) I'm happy you liked my look! And apologies for the last combo of the night, but I just thought I'd combine my two challenges together today, just in case. I think I'm a combo addict!

This week for Handbag Mania I chose this interesting Dolce & Gabbana handbag, and I think someone like Meryl Streep, our Celeb of The Week in Pop Culture Challenge, will be able to rock that bag and that's why I decided to combine. Meryl Streep has just won an Oscar last Sunday night for her portrayal of Margaret Thatcher in The Iron Lady, and I've chosen her as our celeb of the week, after all our theme this whole month is "I Am Woman, Hear Me Roar" and Meryl Streep is definitely one incredible woman, who's not only talented but graceful and wise too. Even though last Sunday's win was her third Oscar, she was still humbled and surprised of the win. It's hard to find an actress that could match her talent and grace these days.

Anyway, hope you like what I've come up with for both challenges, and enjoy this week's Handbag Mania and Pop Culture Challenge, everyone, have fun!