Handbag Mania #59: Dolce & Gabbana Small Miss Sicily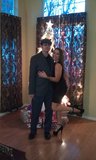 Congrats Binky on your handbag win! You always have such remarkable looks I hope you like my retro take on this bag :)

This months challenge for myself is Pastels! The 21st starts the first day of spring and my birthday is the 19th. I'll be the big 31 lol.