Color of Fashion #124: Neon Azalea & Fragrance Inspiration #112: Paris Amour by Bath and Body Works & Novel Inspiration #30: Lolita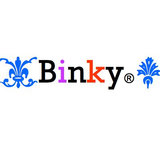 Congratulations Dolores Haze on winning the Where The Wild Things Are challenge, I'm always a fan of your stylebook and I'm happy for your win. Apologies for combining this week's Novel Inspiration, but I'm behind as always and my internet's not cooperating so I really must do this. I hope you don't mind. :)

I read Lolita back when I was still in high school, and even though the subject creeped me out a bit, I still loved the book because it was just so brilliantly written, and it's not something one can easily forget. I decided to combine with COF and Fragrance Inspiration because this week's color and fragrance have a "childlike" quality about them, and this is my look in neon azalea for the grown up Lolita.

Hope you like what I've come up with and thanks HarperLeo, Tanya80 and Dolores Haze for another great challenges!