Ballerina Lovers #34: Fendi Leather and Stripe Ballerinas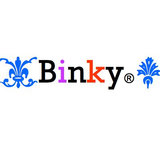 Congratulations NSBW on winning the Alexander McQueen challenge! Your look was so bright, beautiful and sweet, such a perfect look for those interesting McQueen ballerinas that I just had to pick you as winner. Keep up the good work, I would like to see you win more often!

This week's choice is just gorgeous, I love these Fendis! I wish I had them in my real life closet so I can wear them this weekend but sadly I can only wear them here in Shopstyle for now. :) I decided on a chic but laidback look for these fabulous ballerinas, and luckily I have the perfect dress from it that I stole a while back from BSGirl. Don't you just love that Marni? It's just so sweet, isn't it?

Hope you like what I've come up with and thanks NSBW for another great challenge!