The Little Black Dress #72: Jason Wu Feather-Trimmed Cotton And Silk-Blend Gazar Dress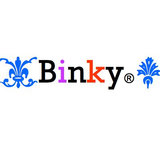 Congratulations Ooilst on winning the Plein Sud challenge! I haven't had the chance to visit your stylebook yet but I'm sure your look was amazing, and I'm happy for your win. May this be the first of many in this group and in this site.

You chose an amazing LBD for us to style this week, wow I love this Jason Wu dress, it's so chic and sexy. Sure the price tag is a little hefty but we all can dream, right? :) A dress this sophisticated and chic is always easy to style, but I decided to keep the look in all black, but with glorious accessories, of course! I don't remember who I stole the necklace and earrings from but they're just perfect so thank you, whoever you are!

Hope you like what I've come up with and thanks Ooilst for another great challenge!