Handbag Mania #60: Jimmy Choo Candy Printed Acrylic Bag & Italian Style #59: Miu Miu Floral Lace A Line Dress & The Women #92: Lucy Liu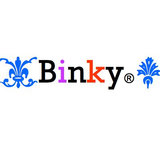 Congratulations Erindream on winning the Dolce & Gabbana challenge and ClosetNerd on winning the Rachel Weisz challenge! Both of you are so very talented and you deserve the win. And thank you Madamelucy for picking me winner of the Fendi challenge, I'm truly honored that you liked my look. Apologies for this triple combo but I'm very, very behind after being out sick for two days so I have to do this again. :)

I decided to combine all three challenges together because well, the Miu Miu dress is sort of oriental, and I know Lucy Liu is quite fashion-forward and she would so love that Jimmy Choo clutch - so I decided to just style the dress and the clutch together for her and see what happens. As it turns out, I really like the result, so there you go.

Hope you like what I've come up with and thanks Erindream and ClosetNerd for another great challenges! Enjoy this week's Italian Style everyone!