Fragrance Inspiration #113: Pussy Deluxe Velvet Kitten by Pussy Deluxe & The Men #69: James McAvoy & The Winonas Relaunch #59: My Music Video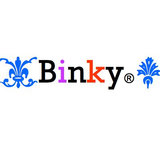 Congratulations Pnklmnade on winning the Jim Parsons and Party Like A Rock Star challenges! You are always so creative and you never cease to amaze me with your looks, I'm not surprised you're on a winning streak these days, you deserve it, girl! Apologies for combining both your challenges with this week's Fragrance Inspiration but whoa I am so so so behind and I don't understand why. I'm only gone for two days! :)

The logic behind this particular triple combo is pretty simple: if by some bizarre miracle I became a star, I would totally make a music video with James McAvoy. I mean, look at him, how can I not? ;) And it will be a somewhat raunchy music video where I'll have some sexy time with him in something like this. Obviously, this week's fragrance is perfect for a sexy music video with James McAvoy... just because of the name. I can't help myself. My mind is always in the gutter lol. Apologies for polluting your minds and bringing you all down to my level.

Anyway, hope you like what I've come up with and thanks Tanya80 and Pnklmnade for another great challenges!