ICILAD #72: Jason Wu 'Kristie' Peplum Mini Dress & Pop Culture Challenge #181: Bridesmaids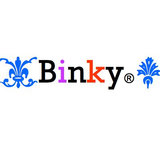 Congratulations Magda_ooo on winning the Dolce & Gabbana challenge! Your look was absolutely perfect and I'm just happy to see Malu82 has chosen you as winner. Apologies for the last combo of the night, but as you can see, I am still behind so I still have to do this. I hope you don't mind. :)

This week on Pop Culture Challenge, to celebrate International Women's Day, I picked the best female comedy movie of 2011: Bridesmaids. This crazy, fun girl comedy is not only critically-acclaimed and garnered two Oscar nominations, one for Melissa McCarthy and one for Best Original Screenplay, it's also a box office success, proving once again that women can be just as, if not more, funny than men. I decided to combine this challenge with ICILAD because that Jason Wu dress would totally make the perfect Bridesmaids dress, wouldn't it?

Hope you like what I've come up with and thanks Magda_ooo for another great challenge! Enjoy this week's Pop Culture Challenge, everyone!