Betty Draper Returns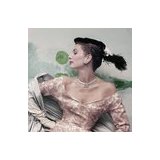 This is my little tribute to my favorite show returning to TV for its Fifth Season, MADMEN.

Sadly, my cable provider (Suddenlink.net) is fighting with AMC over money matters and has dropped AMC from their channels as of yesterday!

I will not get to see MadMen this season!!

I have written to both of the megacompanies along with many others I'm sure - but they are not budging - so selfish and greedy and who pays for it - Moi and all the other finagled (sp) poor customers!! Pawn!

Nothing online shows past eps as far as I can find - If you know of somewhere to watch the eps free or nearly free - let me know! Otherwise I will just have to wait until the dvd's come out!

I will miss my MadMen!