We All Need Fashion #54: Underwater Love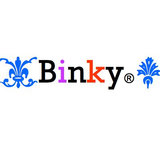 Congratulations Natural Born Styler on winning the Scarves challenge! Your looks are always so freakin amazing and I'm always happy to see you win. You definitely deserve it, girl, your creativity knows no bounds!

This week's challenge is interesting and definitely a hard one for me. I'm so not a water person, in fact being underwater freaks me out so much that I don't even like ocean, sea, and water-inspired fashion that much. It's embarrassing, really. ;) But a challenge's a challenge and luckily I still have some items leftover from the Little Mermaid challenge a while ago that I actually managed to put together an underwater-inspired look.

Anyway, hope you like what I've come up with and thanks for another great challenge, Natural Born Styler!