The Dressing Room #179: Stark Contrast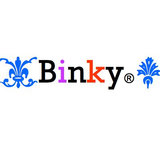 Another great room for this week, Malibu Queen, I really love this group and I think you and Ashley303 are doing such amazing jobs keeping it alive, I can't thank you enough. And wow this week's pick! How cool is that hotel room?

I admit though, if I actually stay in this room I might actually feel a little dizzy from the stark contrast of the graffiti and the all-white and I might not be able to sleep well. But there's no denying it's such a cool room. And the graffiti is amazing too, I applaud the artist who had come up with such a work of art. My interpretation for this room tries to bring the colors of the graffiti in contrast with the white shoes and flowers. BTW, I've been having trouble uploading pictures lately, anyone else has this problem or is it just me?

Anyway, hope you like what I've come up with and thanks for another great challenge, Malibu Queen!