Handbag Mania #61: Balmain Ivory Tuyet Embroidered Clutch & Je t'aime #29: Jean Paul Gaultier Vintage Shirt Dress & Word Inspired #25: Restraint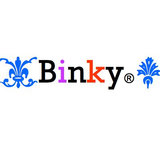 Congratulations Ashley303 on winning the Jimmy Choo challenge, BeautifulNoise on winning the Balmain challenge and Agent2278 on winning the Wonder challenge! All you three ladies are such talented stylists and I'm always in awe of your creations. Happy for your wins. Apologies for this triple combo but as there are so many challenges in this site, I still have to do this for a while. I hope you don't mind. :)

I decided to do this triple combo because well that JPG shirt dress and the Balmain clutch are just perfect together and while putting this look together I realized that I wanted to go with a more "restrained" look - something minimalist but with a bit of quirk too. I don't usually show restraint in my look so this is how I'd interpret "restraint" - keeping the look clean and not way too busy as usual.

Hope you like what I've come up with and thanks Ashley303, BeautifulNoise and Agent2278 for another great challenges!