CS #9: A Day in Disneyland & Garde-Robe: Spring Break & SS Pnklmnade's Perfectly Pink Party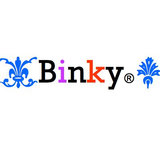 Congratulations Madamelucy on winning the Golden Age of Hollywood challenge, Erindream on winning the Play With Prints challenge and a very HAPPY BIRTHDAY to you, Pnklmnade! Apologies that I had to combine your challenges and party together but I'm still very much behind and I don't really want to miss anything here. :)

The reason behind this triple combo is pretty simple: what's better to do on a Spring Break than to spend a day in Disneyland, followed by a trip to Vegas to celebrate Pnklmnade's birthday? And luckily I have plenty of pink items in my favorites to use for this triple combo. :) But just because it's a combo doesn't mean I forgot to bring presents for the birthday gal, the flowers and champagne are for you Pnklmnade, enjoy!

Hope you like what I've come up with and thanks Madamelucy and Erindream for another great challenges. Happy Birthday once again, Pnklmnade and thanks for throwing such a fun party!