Print Ad #81: Kenzo Summer 2012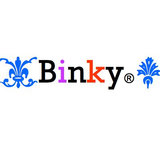 Great idea reviving this group, Tanya80, I've always loved it and am quite sad to see it stalled. But yeay for amazing members like you. ;) Great pick for this week's ad too, rich, vibrant colors - oh I am loving it!

I stole that jumpsuit earlier from Willpower because I thought it'd be perfect for this challenge and so I need to thank her for letting me borrow it. Thanks darling! This look wouldn't have happened without you.

Hope you like what I've come up with and thanks Tanya80 for another great challenge!