The Historians #8: Wild West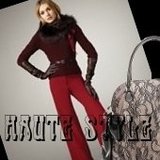 Congratulations on your Pocahontas win pnklmnade! Your look blew me away and I'm glad Enroute agreed!

What a fun and creative challenge you've set for this week! I decided to do a saloon girl too, for my look. Hope you like the way I put her together!