LallaLoub's 500th Look: Confessions of a Shopaholic Party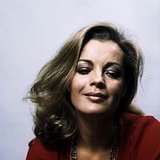 Congratulations to LallaLoub!!!

My favourite place to shop: Via Condotti is a center of fashion shopping in Rome, dating to the atelier of Bulgari which opened in 1905. In addition to Valentino, other designers such as Armani, Hermès, Cartier, Louis Vuitton, Fendi, Gucci, Prada, Dolce & Gabbana and Salvatore Ferragamo have stores on Via Condotti. Others, such as Laura Biagiotti, have their offices there.