LallaLoub's 500th Look: Confessions of a Shopaholic Party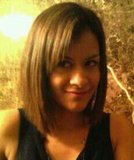 *CONGRATULATIONS*

I have always admired your glamorous sense of style ;p

My favorite shopping spot is the boutique I work at as a stylist and manager, Mr. & Mrs. Digz. The owner is supercool, and teaches me a little more about the fashion industry and business. The boutique is popular here in chicago and sells designer vintage, designer resale and local designs.