Artspiration #76: Karen Tarlton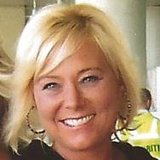 Thank you SheliaD, for choosing my looks and allowing me to choose the next artist. I am truly honored and loved the art you chose for us to play with last week.

The artist I've picked for this week, Karen Tarlton has been a professional artist for over 20 years and is a local US, modern girl.

You can find her at http://www.etsy.com/shop/Karensfineart

Her blog is at http:www.karensfineart.blogspot.com

I commissioned a painting from her as a wedding gift for a girlfriend, and it was so gorgeous! The couple I gave it to loved it. Hope you all love working with her art too!

I love all the groups on SS, but this artspiration is my favorite! Thanks again Shelia! Happy creating everyone!