I Heart It Too #34: Me Vs. Your Reality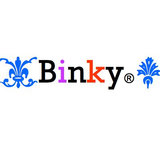 Ha, this week's picture is just too funny, Tis4tweety, I love it! I wish I had an ex to stick it to, though. I was not a nice person (tee hee) and I was always the "bitch" and "heartbreaker" and "that lying, cheating slut" in the relationship that I seriously have no ex to stick it to. That's just sad. LOL. Now that I'm reformed in my thirties, I'm enjoying being single too much to want the hassle of having a boyfriend. But you know, who knows, karma is a bitch after all... ;)

Anyhoo I had so much fun creating this look, seriously, what a great choice for this week. Thanks Tis4tweety for another great challenge!