We All Need Fashion #56: Crop Tops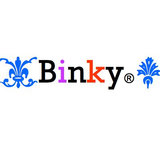 Congratulations Fashion Nerd on winning the Nifty Neoprene challenge! Your looks are always so creative and I'm not surprised Magic Pudding has chosen you as winner because you always create magnificence. Happy for you, girl.

This week's challenge is so much fun to do and reminds me of the time when I was super skinny and had no belly to speak of. :) Now I'm definitely too old for crop tops, not to mention I'm not skinny anymore, so I can only admire those young, fit, twenty-somethings in their crop tops. But luckily here in Shopstyle I can still get to "wear" whatever I want regardless of age or body shape. ;) For this challenge I decided to keep it simple and chic, in black and white. Crop tops always remind me of Dolores Haze so I definitely draw my inspiration from her and thus I'm dedicating this look for the fabulous Dolores Haze.

Hope you like what I've come up with and thanks for another great challenge, Fashion Nerd!