The Dressing Room #181: Laundry Never Looked So Good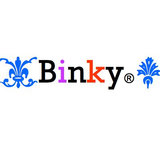 I really applaud the genius and creativity of both hosts of this group, Ashley303 and Malibu Queen because every week they seem to find more and more interesting rooms for us to be inspired by. Great job, ladies, we're so lucky to have both of you hosting this fun group.

This week's room is definitely interesting. Laundry room is kind of an afterthought for me, mostly because we have live-in maids who do the laundry, clean our house, etc. We're not rich, that's just the way it is in a third world country (perks! ;p). My maids would probably not know what to do in a laundry room this neat and pretty! :) Anyway, I decided to go with a pretty Spring look for this room, I think it's the most appropriate.

Hope you like what I've come up with and thanks for another great challenge, Malibu Queen!