CASAH #131: Gianmarco Lorenzi Collector Embellished Shoe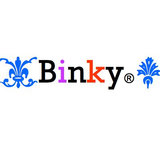 Congratulations Lucyy on winning the Gianni Bini challenge! Your looks are just so amazing, each and every single one deserve to be on the pages of fashion magazines, so I'm not surprised to see that MelinaR has chosen you as winner. I'm happy for you, keep up the great work, honey.

This week's shoes are just incredible. Just look at those heels! If only I can walk in them. :) I think heels like those deserve a fabulous, glamorous look so I came up with something like this - it all started with the fur vest that I stole from Pandora S, I just can't wait to use it. Thanks Pandora S for letting me steal it, it's just so perfect here!

Hope you like what I've come up with and thanks Lucyy for another great challenge!