Word Inspired #27: Undescribable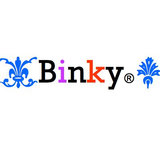 Congratulations Tis4tweety on winning the Ghost challenge! Your looks are always so spectacular and fabulously creative, am I ever surprised to see that you've won a challenge? :) You deserve every win, and I'm really happy for you, girlie.

This week's challenge is definitely... indescribable. :) It is not an easy one, but that's why we love these challenges, don't we? To me, when I hear the word "indescribable", my mind goes to "indescribable beauty", and then, weirdly enough, a bride walking down the aisle. It's just, very often, when a groom is asked to describe how he feels when he sees the bride walking towards him down the aisle, that's the word he uses. At least that's what they do in movies! ;) So my look is kind of bride-inspired, especially since I found this indescribable beauty as my inspiration picture. Isn't that girl beautiful? Wow.

Anyway, hope you like what I've come up with and thanks for another great challenge, Tis4tweety!