Artspiration #77: Thomas Kinkade & CS #11: Ruffles and Bows & Lace Lovers #40: Lover Serpent Lace Top & Leather Lover #28: Victoria Beckham The Soft Victoria Leather Tote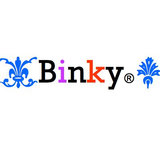 Congratulations MelinaR on winning the Karen Tarlton, madamelucy on winning the April Showers challenge, Malu82 on winning the Tibi challenge and Enroute on winning the House of Matching Colors challenge! Apologies for this quadruple combo but I'm so very behind and I have to do this. :)

I don't think I need to explain why I decided to quadruple combine these four challenges together... because I can't. It just happened. :) That's what happens when I can't make it to SS for a whole weekend, sorry about that!

Anyway, hope you like what I've come up with and thanks for another great challenges, MelinaR, Madamelucy, Malu82 and Enroute!