Fragrance Inspiration #117: Flowerparty Summer by Yves Rocher & Songspiration #126: Shake It Out by Florence + The Machine & The IT Item #156: Catherine Malandrino Wrap-Effect Silk-Gorgette Playsuit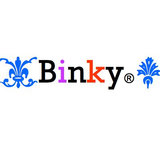 Congratulations CZF3 on winning the Miike Snow challenge and Step It Up A Notch on winning the Diane Von Furstenberg challenge! You both are extremely talented stylists and I love that you're both taking the wins the week. Apologies for combining your challenges together with Fragrance Inspiration, but as I couldn't make it to SS last weekend, I just have to play catch up again, and it's not easy to do in this busy site. :)

I decided to combine these three challenges together because I think the song Shake It Out is so uplifting and fun, and I want to use both that Catherine Malandrino playsuit and the Yves Rocher fragrance in my look. I really love Florence + The Machine and this song is definitely one of my favorites, so great choice CZF3!

Hope you like what I've come up with and thanks for another great challenges Tanya80, CZF3 and Step It Up A Notch!