Modern Makeover #97: Princess Grace & Sunglasses #34: Tom Ford Tortoise-shell Sunglasses & The Historians #10: Swimming Through The Decades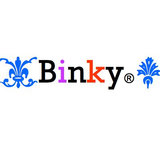 Congratulations Willpower on winning the Disney Princess challenge, SheillaD on winning the Agent Provocateur challenge and Annabellasattic on winning the 1950s challenge! All three of you are so fabulously talented and I'm happy for your wins. Apologies for yet another triple combo, but I'm still very behind and I just came home from my birthday dinner/drinks so I don't have that much time to catch up. I hope you understand. :)

The reason behind this triple combo should be pretty apparent... I found that photo of Grace Kelly looking amazing in a bathing suit, so I knew I had to combine all three challenges together, they totally work as one! :) I know, it's a stretch but hey, desperate times, right?

Hope you like what I've come up with and thanks Willpower, SheillaD and Annabellasattic for another great challenges!