Novel Inspiration #33: The Paris Wife & The Historians #11: The Roaring Twenties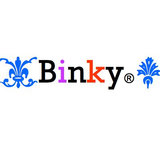 Congratulations Ooilst on winning the Norwegian Wood challenge and BeautifulNoise on winning the Swimming Through The Decades challenge! You both created such amazing looks for the previous challenges, you deserve the wins. I really loved both your looks. Apologies for combining these two challenges together but as I'm still behind and I can't be on SS this weekend, I have to resort to do this so I won't be too far behind when I return on Monday. :)

The reason behind this combo is pretty straightforward, the novel The Paris Wife is all about the relationship between Ernest Hemingway and his wife Hadley back in 1920s Paris, and this week's The Historians challenge is all about The Roaring Twenties so they're practically made for each other. :) I haven't read this novel yet but now I'm gonna have to, I love all things Hemingway and even though this is a fictional account, it's still interesting - and funny BeautifulNoise should mention Midnight In Paris because when I read the description of this book, my mind thought of Midnight In Paris immediately. It's SS kismet, I tell you.

Hope you like what I've come up with and thanks for another great challenges Ooilst and BeautifulNoise!