Italian Style #63: Emilio Pucci Appliqued Silk-Charmeuse Dress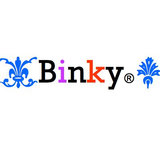 Congratulations BeautifulNoise on winning the Miu Miu challenge! Your looks are always so incredible, I'm never surprised to hear of your wins, and I think you should win every week because you are just that talented, my Italian long lost twin! :)

First of all, I want to say I'm honored that you stole this week's dress from me. I stole it from somebody else too, of course, you know me, that's all I do here, steal, steal and steal. :) And second, even though I've used this dress before I totally don't mind getting to style it a second time around because I just love this Emilio Pucci, it's just so gorgeous, bright and sweet, perfect for Spring! This time around I'm inspired by this Vogue Japan cover of Kate Moss, and I decided to go all out with Spring brightness for this challenge. I stole most of the items here from Tanya80's looks so thanks Tanya for always creating such amazing looks that inspire us all.

Hope you like what I've come up with and thanks for another great challenge, BeautifulNoise!