CS #12: Gliterama! & Fragrance Inspiration #118: Tiara by House of Sillage & The "IT" Item #157: Peter Pilotto Floral Skirt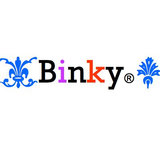 Congratulations Dolores Haze on winning the Ruffles and Bows challenge and MelinaR on winning the Catherine Malandrino challenge! You two are very talented stylists and your looks are always so amazing, I'm happy for your wins. Keep up the good work! Apologies for triple combining your challenges with this week's Fragrance Inspiration, but since I can never make it to Shopstyle on the weekends, I'm always super behind! You know how it is. :)

I decided to combine these three challenges together because I think they totally work together - the Tiara by House of Sillage fragrance bottle and the Peter Pilotto skirt are within the theme of glitterama, don't you think? :) And luckily I have a few glitterific items in my favorites that I need to take out for a spin, my closet is bursting at the seams! Thank god for fun challenges, right?

Hope you like what I've come up with and thanks for another great challenges Dolores Haze, Tanya80 and MelinaR!